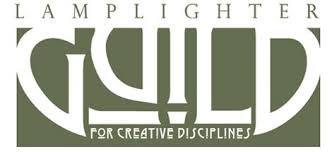 I am excited to announce that I will be teaching a Foundations for Farming Agriculture Course at the 2018 Lamplighter Guild in Mount Morris, New York, July 8-13!
The goal of the Lamplighter Guild is to kindle a renaissance of creative excellence that inspires one to know God intimately, proclaim Him passionately, and enjoy Him infinitely. It is an inspirational experience where faith meets purpose and where purpose ignites passion.
This past week I spoke with Mark Hamby, founder of Lamplighter, on his podcast, Fastened Like Nails. You can find the link to the podcast below:
You can find out more about the course I am offering, the Guild, or registration at https://www.lamplighterguild.com/horticulture
Lamplighter is offering an early-bird discount through January 31st, so if you are interested go ahead and pray about registering soon.
I hope to see you there!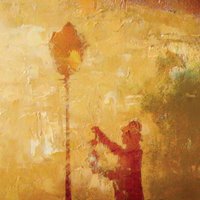 Course Description:
Stewarding the land was one of the first tasks God gave to man. It is one of the most basic and essential expressions of the job we have been given of ruling the earth. But few people in the church today have anything to do with agriculture. And sadly Christians often have a reputation of being destroyers of the land. There are many serious challenges facing agriculture around the world. The world is looking for answers about how we are going to feed people in the years to come. The heart of this class is to equip Christians to be leaders in agriculture by basing their gardens and farms in the foundation of Jesus' humility, unselfishness, and faithfulness. Then they can model the excellence that comes from respecting the design of God in Creation and share the heart of Jesus that is behind it. Agriculture done with this perspective can be a powerful tool for making disciples in communities.
The methods taught in this class are based in simple, yet powerful principles revealed by God in the story of Foundations for Farming, an agricultural discipleship ministry based in Zimbabwe, Africa. God used a bankrupt white commercial farmer named Brian Oldreive to discover God's simple ways of growing plants and he ended up being one of the most successful farmers in all of Africa. But God then called him to share what he had learned with the poor, and the result has made an incredible impact all over Africa and the world.
This class will cover three levels of Agriculture:
Backyard Food Production: How to successfully grow some of your own food.

Soil management
Garden layout
Compost
Vegetable production
Using your Garden to share the Gospel

Homesteading: How to grow a lot of what you eat.

The homesteading lifestyle
Field crops
Chickens
Milk cows
Homestead design
Infrastructure
Ministry of Hospitality

Market Farming: How to grow food for other people and get paid for it.

Management difference for commercial production
Developing a business plan
Marketing
Commercial production techniques
Ministry opportunities