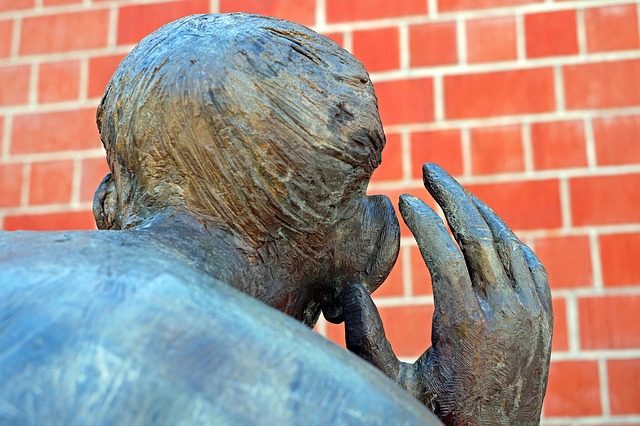 On my farm and in my life I am realizing more and more the need to get clear direction from God. I don't want to waste my time on things that distract me from being fully used by Him. This past year my desire to let God direct the specifics of my farm and family have resulted in some major changes.
These changes have included:
Totally handing over all of our farm's commercial animal production to my cousin.
Sharing our house for the season with my cousin and his wife and four children
Limiting myself to an eight hour work day and setting up an office
Not hosting a Redeeming the Dirt conference but taking time to invest in individuals
Developing a new ultra-relationship-based marketing model and shifting away from selling at farmer's markets.
All these changes have come as a result of seeking God and following what I felt like He wanted me to do. But making these changes were not easy. They were often risky and out of my comfort zone. And it is easy to question myself, "How do I know that this sense of direction is really from God and isn't just my own idea or a distraction from Satan?" And this is an important question.
There are two main ways God tell us what he wants us to know.
One way is through the Bible. In His Word God has revealed to us who He is, what He has done, and what He requires. It contains everything we need to know in order to live a life pleasing to Him. It answers life's big questions like "Who am I?", "Where did I come from?", "What is my purpose in life?" etc.
The second way is through the direct voice of the Holy Spirit. This is how God gives us specific direction for our life. We see one example of this when the Holy Spirit directed the Apostle Paul during his missionary journeys and called him to some areas and kept him from others.
It is important to be careful that we don't say that God has said something when he hasn't. We can fall into this error with Scripture by pulling verses out of context. But we can also fall into it by saying the Holy Spirit has given us specific direction for our life when he hasn't. So how can we guard against following what we think is God's voice when it isn't actually Him speaking? Here are three things I learned earlier this year that have helped me and I hope may help you.
3 Ways you can discern whether the voice you are hearing is God.
Make sure that what you are hearing is consistent with God's Word.

Is the thing that you hear consistent with what God tell us in the Bible? Is what you feel Him calling you to do going to help you be more obedient to what is plainly said in Scripture, or cause you to be less obedient? For example, if I feel like God may be telling me to pursue a particular job I need to evaluate whether that job is going to help or hurt my ability to perform my basic responsibilities of disciple-maker, husband, father, steward, etc. There have been a lot of interests I have pursued over the years that I thought were what God wanted but ended up taking away from my ability to be focus in other areas of clear responsibility. Sometimes evaluating a felt calling according to the Word of God requires us to have to take time to study because we may not know what God's Word says about that area.

God's voice will not be a changing 'yes' and 'no'.

If what we are hearing is changing back and forth between a 'yes' and a 'no' then it is probably not God speaking both of those. If we feel tossed back and forth between really thinking we should do something and really feeling like we shouldn't we should probably stop and take some time to reevaluate. God is not a god of confusion. God often gradually reveals and clarifies direction in our life and many times we may not be hearing accurately from him because we are seeking specific direction too far ahead. Many times we need to listen to the immediate things he is telling us and trust him to make things clear as we move on. For example I could be wresting with asking God whether he want me to eventually quit my job and start farming full-time. I may find myself experiencing conflicting emotions because He is waiting for me to obey what he has already told me about my current garden and occupation.

What is the tone of the voice that I am hearing?

Is it characterized by the fruit of the Spirit? Is it based and rooted in love, joy, peace, patience, kindness, goodness, faithfulness, gentleness, and self-control? Or is it characterized by the fruit of the Flesh? Things like lust, anger, envy, strife, selfishness, and all the opposites of the fruit of the Spirit? I may think God wants me to buy a certain tool right now but if I honestly examine myself I may find that that desire is really rooted in envy, greed or laziness and not patience and faithfulness. We may find emotions like fear when God calls us to radical acts of faith, but I have found that when they are from Him they are always accompanied by a 'peace that passes understanding'.
Final Thoughts
We need to hear from God. And I would encourage you to keep seeking Him. He can definitely take you on quite the adventure! Here are a few parting thoughts as I wrap up this blog post and head to lunch.
Be faithful with what you do hear, then God will speak more. In Acts 5:32 we are told that God gives the Spirit to those who obey Him. If you want to hear more from God, start obeying what you already know he wants you to do.
Spending time with God and investing in your relationship with Him is one of the best ways to learn to recognize his voice. Just like the way you recognize the voice of a friend or family member over the phone even if you couldn't tell someone else how you know it's them. You recognize their voice because you have spent time with them.
Be encouraged! God is patient and want us to hear him. And even when we aren't listening He shows grace and can redeem the times we stray for His glory and our good.
What about You?
These are just a few thoughts about learning how to listen to God. I would love to hear any insights or experiences you may have! Has there been a time when you thought you were following the voice of God, but looking back realized it wasn't? How have you been able to determine whether God is speaking to you?