We finally have our dates for our first 2017 Courses. Thank you all for being patient as our website was down for a while courtesy of some hackers. We are really excited to get to offer these courses and pray that they will encourage and equip you to use agriculture to provide for your family, bring Glory to God, and shine as a light in your community. All courses use the methods and principles of Foundations for Farming USA.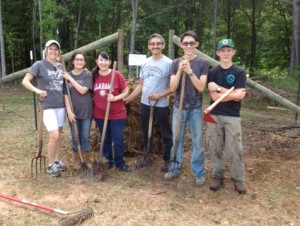 All three courses will take place from June 19th-24th. Each class is two days and you can sign up for just the basic gardening course, or the basic gardening and homesteading, or stay additionally for the commercial course. However, the courses build on each other as levels so you cannot just take a level 2 course (homesteading) without attending the level 1 course. You can always come back to take later courses so you don't have to do them all at once.
During the courses you will be staying at our farm and room and board will be included.
Courses are tentatively scheduled until we reach the minimum number of participants. If you are interested in attending or have any questions please contact me using our contact page.
June 19th-20th: Level One, Backyard Gardening Course $195
If you are a beginner or have never grown any of your own food before these classes will help equip you to produce some of your own food using low-tech, simple methods that copy God's design in creation. Included will be going over basic principles, worldview, then putting in a basic garden and making compost.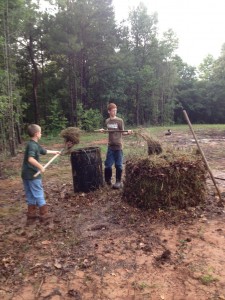 June 21st-22nd: Level Two, Basic Homesteading $195
If you have experience growing some of your own food, but are interested in diversifying and eventually producing most of your own food, then these classes will help expand your skills and management abilities. Included will be opportunity to have hands on experience with milking a cow and butchering poultry.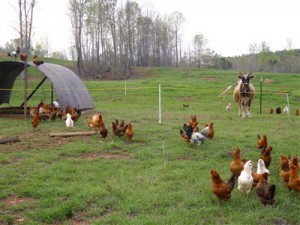 June 23rd-24th: Level Three, The Market Farmer $195
If you have been successful in growing your own food and would like to pursue producing income with your skills, these classes will teach you how to add commercial "cash crops" on top of your self-production. We will go over basic business principles, talk about managing a commercial enterprise on your farm, and then actually prepare for market and let you experience our market as you go with us on Saturday morning.